#10YearsDrillster: The first – and still employed – employee, Tom van den Berge
Blog / Nouvelles | 12-10-21
Tom van den Berge is a true veteran at Drillster. As an employee from day one (!) he is unique within the company. In 2021 he celebrated his 10-year anniversary with Drillster. We spoke to him about the start of the company ten years ago, the development that he and the organization have gone through, and what the next ten years will look like.
How did you end up at Drillster?
I used to work with both Thomas and Marco at Bibit. After Bibit was taken over, Marco and I went to do something else. Eventually, I ended up working with Marco again at the same company. Marco and Thomas were already plotting plans for Drillster. During that period I first helped out on a consultancy basis. I liked that so much that when Drillster officially started, I immediately joined as a permanent employee, at that time in a small office in Vleuten. We started doing fun things right from the start and that hasn't changed in the past ten years.
How did those first years go?
The first period was still a bit difficult commercially. We had just started and the product was only a fraction of what it is now. After a while, Arnoud joined us to deal with sales. Later Christian also joined development and the list goes on and on. It was great to have more colleagues. At first, I did all kinds of things myself, including front-end development. When the team grew big enough, we split development into front-end and back-end. That worked out well for me, because that is what I prefer to do. I am now the Backend Development Manager and I manage the back-end team. It's fun to share all I know of the past ten years – and of course all the years before that – with others.
So you can't beat it?
For me, the best thing about Drillster is the enormous freedom. We all get the freedom to make things the way we think is right. I'm a bit allergic to formal and bureaucratic things. Fortunately, that's not an issue here at all. The organizational culture is very flat and informal. You can be given a lot of responsibility, but you have to dare to take it yourself. We expect that from our employees. We are a company of professionals and everyone is expected to participate at a high level. As a result, each individual contributes to Drillster's success. It sounds cliché, but in our case it really is true. 
How do you look back on the development of the past ten years?
We have gone through a lot of professional development; technically, with the company, and individually. We are now taking a much more professional approach and documenting better. For example, first and second-line support has improved a lot. Of course it's logical that you grow in this respect, but it is still nice to see. We have also become more internationally oriented.  
I am happy to say that we have managed to keep levels high all this time, for example, in the field of security. We haven't let the work go to waste. Of course, it is never finished. A few people outside the company sometimes think: « the platform is in place, then your job is done, right? », but that is of course quite wrong. We have already made a lot of progress and made the product much more scalable, but it can always be improved. The bar can be raised; the product can be made even more scalable. And the world around you is changing in terms of volume, security, customer requirements, technology and more. You have to keep up with these external developments in order to continue to deliver a top product. 
So what will the next ten years look like?
We are going to conquer the world at least at the same pace, but preferably even faster. We have so many great ideas and plans that the next ten years won't even be enough time for me  to carry them out. We must therefore continue to grow as a company and as a team. Then we can make customers happy sooner with that endless list of plans!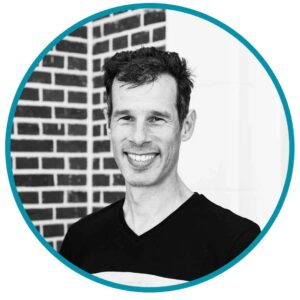 ---
Check out our #10YearsDrillster posts and stay tuned to see and read all of our stories!