Drillster and VASS establish a strategic partnership  
Blog / Noticias | 24-02-20
Drillster and VASS have signed a partnership agreement for the commercialization of Drillster's adaptive learning application.

VASS, the Spanish market leader in digital solutions, has chosen the adaptive learning solution provider Drillster for a strategic partnership. The collaboration is intended to integrate Drillster's adaptive learning application into VASS's commercial offering. VASS will be able to offer its clients AI, technology, neuroscience, big data, and a smart algorithm combined into one adaptive learning application, enabling them to analyze data and use machine learning for better and longer-lasting learning outcomes for their employees through personalized knowledge anchoring.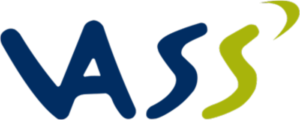 VASS offers its solutions and services with an industry-based value proposition for the banking, energy, manufacturing, media, insurance, telecommunications, and utility industries, as well as for the public sector. VASS bases its strategy on the excellence of its in-house talent pool, on innovation, and on partnerships with leading IT firms. The organization has built a unique ecosystem of brands through its subsidiaries and its proprietary agile VASSXtreme methodology, covering the full scope of the digital transformation, from strategy to operation.

Marco van Sterkenburg, CEO and co-founder of Drillster: "We are very pleased with the partnership with VASS. We have a lot of experience in the same industries, like banking, insurance, energy, retail, aviation, and healthcare. Therefore, we are confident that Drillster will be a great fit for the clients of VASS, which also operates in these markets. This collaboration will strengthen our position in Spain, which enables us to help many more organizations and their employees with learning, reinforcing and retaining knowledge and skills to ultimately work smarter, better, safer, more efficient, and reduce costs."

"This partnership deal strengthens our LEAN TALENT & LEARNING value proposition, which is designed to support companies as they navigate the digital transformation, helping them develop, maintain, and retain their employees' knowledge levels in crucial areas, thanks to Drillster's solution", Chus Pastor, VASS' Partnership Director, adds.