#10YearsDrillster: Turning point – Learning with you.
Blog / Noticias | 11-11-21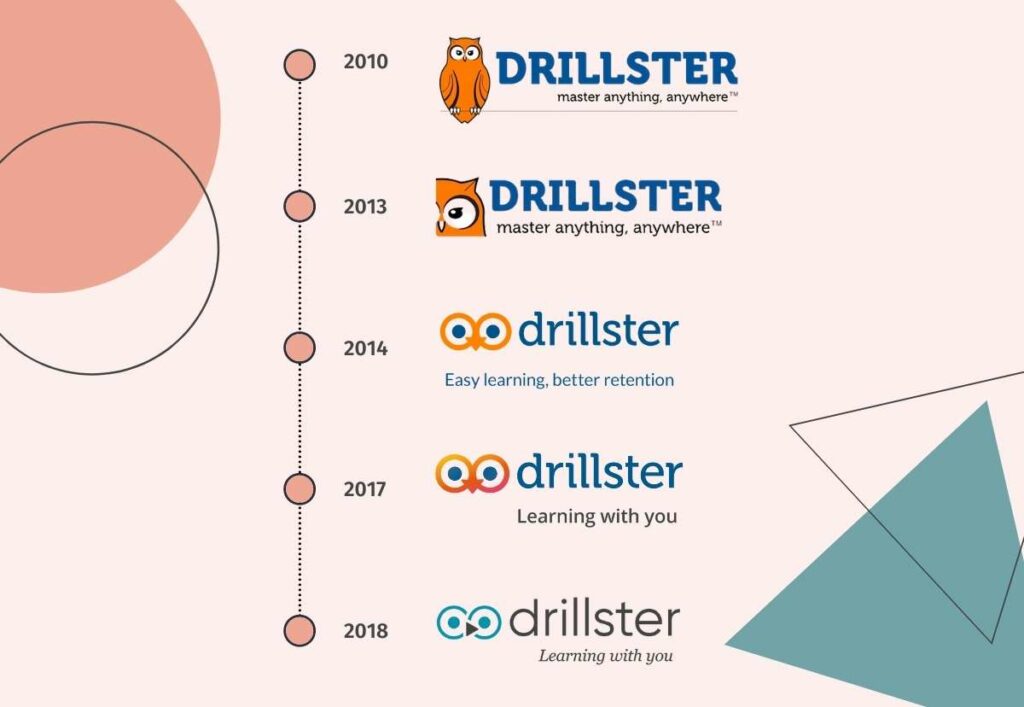 Drillster exists for ten years. In the past decade, there were some changes to the Drillster brand and its logo.
There was a turning point for Drillster as a brand in 2018. Thomas Goossens: «After a number of intensive internal sessions, awareness dawned. Where previously we still often focused on our product – a piece of technology – we then recognized that we were selling a methodology. We are not selling an application, but a way for people to get the best out of themselves and their study or job, because you can always keep developing. And that's what we do. Our slogan went from "master anything anywhere", to "Learning with you" because Drillster is never finished. Our customers learn, but we also learn from our customers, users and each other. What works? What doesn't work? How can we improve? How can we help people even better? It is important to constantly ask yourself these questions. Every form of feedback is more than welcome and leads to more and more new functionalities being created. And anyway, the fun would soon be over if we were to say that the product is finished.
A new logo
«That tipping point also led to us refreshing our branding. We developed a new logo and corporate identity that reflected our positioning. The former Drillster owl was simplified: it became more abstract and sleeker. The reference to the owl is still there through the "eyes," which also represent an infinity sign, because learning is infinite. The "beak" is a play button, but also an arrow to the right, because we must keep going in the right direction. Besides the new logo and slogan, we also got fresher colors, a different font, a new website and everything else. A much-needed and certainly fun exercise.» 
---
Check out our #10YearsDrillster posts and stay tuned to see and read all of our stories!