#10YearsDrillster: The first French client, Nouvelles Donnes
Blog / Noticias | 23-11-21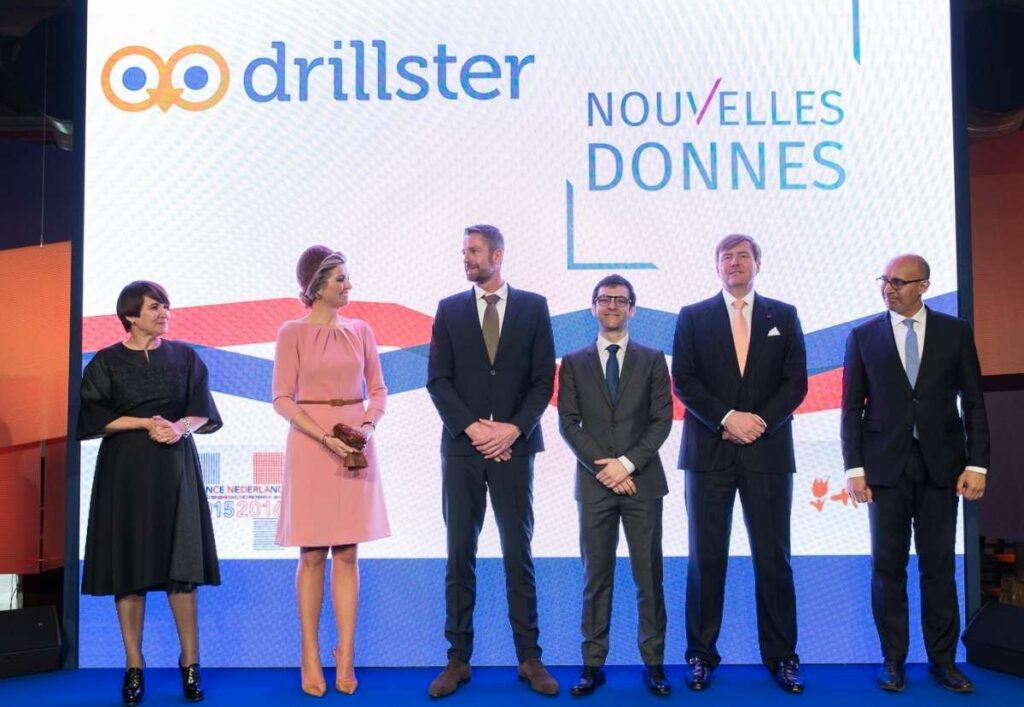 The first French customer was Nouvelles Donnes, a training institute for the financial sector. We spoke with Léni Maroglou, Head of Development in the Digital Professional Training department at Nouvelles Donnes and friend of Drillster.
Learning whenever and wherever you want
We started using Drillster in 2015. I was searching for an adaptive learning tool but at that time, there were very few companies that offered this technology. We came into contact with Drillster, tried it, and adopted it immediately. The solution works for us, as every person has a different level and pace. The adaptiveness caters to that very well. As well as that, the mobile app is exactly what we need for our users. Everyone can learn whenever and wherever they want. Our clients in the financial industry use it intensively to stay up to date. Drillster is a big part of our learning program.
Corporate Social Responsibility
It's impressive and inspiring how fast Drillster has grown. It's always nice to meet the team members and they are always willing to help. Not only do I use Drillster for Nouvelle Donnes, but also for "The Shift Project". This is a fast-growing French non-profit organization and think tank that advocates the shift to an economy that is not dependent on fossil fuels. I am closely involved in the Shift Project and asked Marco if we could use Drillster to distribute and anchor educational content. Drillster made the app available free of charge to support the cause. It fits in with their Corporate Social Responsibility strategy. This shows that they care and want to share their growth.
Fun fact
The contract with Nouvelles Donnes was officially sealed during a state visit of the Dutch royal couple to France in 2016. The theme of the state visit was: the impact of start-ups on the French-Dutch business market. The royal couple attended a start-up meeting to which Drillster was invited as a young company just taking its first steps in France. Marco made a pitch in the presence of King Willem-Alexander, Queen Máxima, French ministers, the press, and representatives of large companies, with a lot of security of course. The deal between Nouvelles Donnes and Drillster was explained, and then the customer contract was signed on stage. Because it was done in the presence of King Willem Alexander and Queen Máxima, it attracted a lot of publicity and was, above all, a memorable moment.
---
Check out our #10YearsDrillster posts and stay tuned to see and read all of our stories!