Drillster will be present at the Expo E-learning 2019 on the 28 and 29th March. On Thursday the 28th of March at 4 pm Marco van Sterkenburg, co-founder of Drillster, will give a presentation on "Neuroscience, Artificial intelligence, and big data, and how it impacts today's learning ».  You can also meet us at stand EL19. We'll be glad to show you how adaptive learning can increase the retention rates of your training and give you a demo of the Drillster way of learning.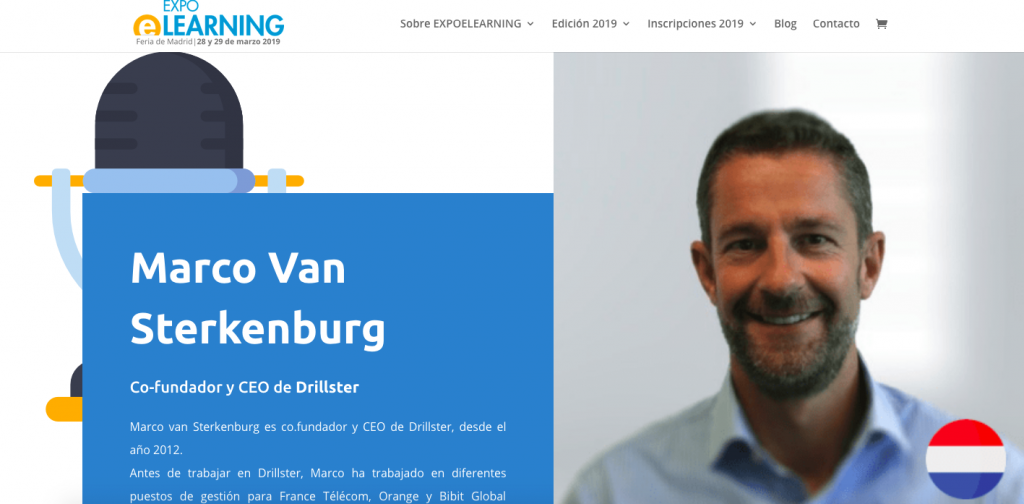 Expo E-learning is an exhibition, specialized in e-learning, training & development, and HR, and will cover the trends in online training learning: machine learning, artificial intelligence, big data, microlearning, etc.
Drillster is a new way of learning. With technology, science, data, and a smart algorithm all wrapped up into one single application, Drillster is question-based, adaptive and can even predict your future proficiency level. It is 40% faster and 10% more effective than old-school learning. Prevent important knowledge from fading. We are here to help you develop, maintain and truly retain knowledge and skills for the long term in a way that is both fast and smart. This way you can track and update your knowledge level the whole year round.
For more info about Expo E-learning or Drillster check: www.expoelearning.com or dev.deherenvan.nl/drillster.com.
Drillster, learning with you